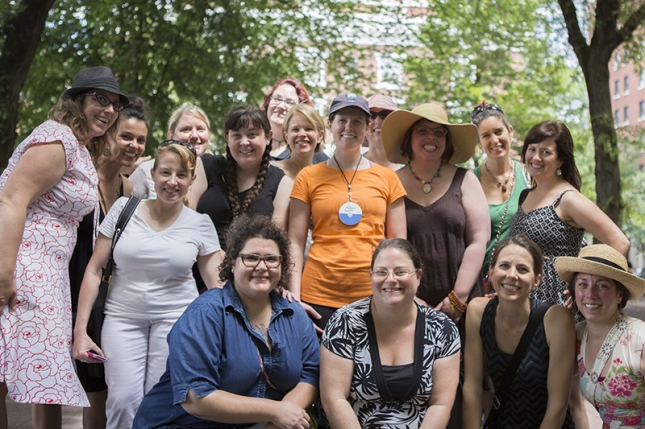 Last week I headed to Portland for WDS and I had put up an open invitation to join me for a Be Your Own Beloved photo walk.  Oh my…it was such an honour to have all these incredible women show up for the walk!
We strolled slowly in the beautiful shade of the Park blocks of downtown Portland (vital, as it was super hot out) and I shared the first activity in the Summer of Selfie Love class (by the way…its not too late to join in for the class) and it made me so happy to see us all unabashedly taking selfies and seeing all of their favourites as the afternoon progresses.
Getting to meet folks in person who have taken Be Your Own Beloved and have been affected by this work is truly an honour and makes it feel even more important than ever to keep putting these posts, these classes, this work out there.
It truly was a highlight of the weekend for me.
One thing that felt extra cool was that the ladies who are a part of my mastermind group were there for the walk and while they are my primary support system for the behind the scenes aspects of Be Your Own Beloved, a few of them shared after the walk that they realized that they had never actually seen me teach/talk live and it filled my heart right up to get their support in that moment.  To let people say "Hey…I see you doing what you love the most and I'm proud of you".  So grateful.
I confess at events in the past (especially locally) my sensitive heart ends up focusing on who doesn't come to events even though I ask for their support but it made me SO happy at this photo walk that I didn't let those old stories into my heart.  I felt so present with everyone who chose to come and so grateful that they wanted to dig into taking selfies with love on that sunny day!
Here are a few snapshots of the day!
I hope to do some more Be Your Own Beloved photo walks in both Vancouver & Victoria so if you live there and would be interested in joining me in either of these cities…please do leave a comment and let me know!