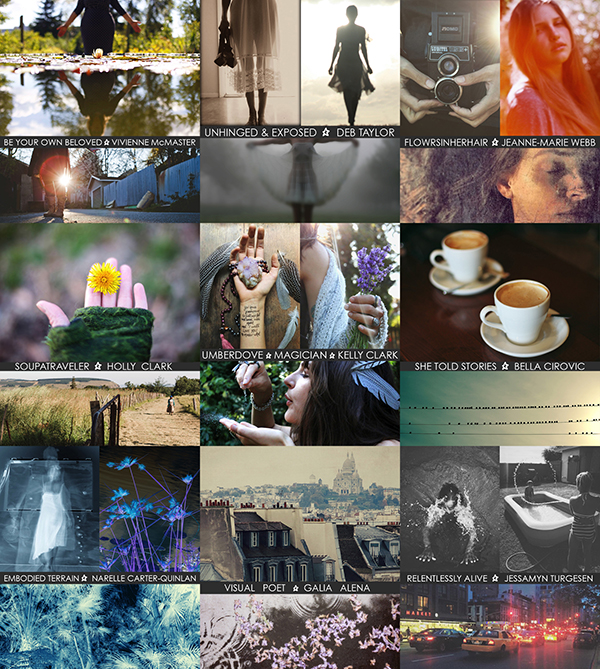 I'm really excited to share that I'm a part of a really amazing class starting soon!
Camera Craft is led by Galia Alena and she describes the program (which is actually a combination of two classes) as:
"Camera Craft is designed to help demystify your camera and the technical side of photography, empowering you to follow your inspiration, and make expressive and beautiful images. It is photography 101 and it is so much more. I want the participants to walk away feeling like they have enough of a grasp of the technical stuff that they can really let their creative voices sing. Between all the samples and the guest contributors you won't be able to help but be inspired."
I had a lot of fun creating my video contribution for this program. I explored something a bit different than what I usually focus on in my classes but at the same time…it's something at the heart of everything I do here at Be Your Own Beloved: Exploring Selfies through a Right Brain Perspective. In this video I share a number of activities and my favourite tricks for letting go of the technical overwhelm and feeling of "I've got to get it right" and instead learn from an experiential and inquisitive place.
And I'm just one of the guest instructors too. It's packed full of powerful lessons from Galia as well as the inspiring creatives you see in the above photo.
Guess what…as a mentor for the class I get to give away one spot and that is indeed happening today! To enter,  click over and check out the course here. Then come back here and leave a comment sharing what you'd be most excited to learn about in Camera Craft inspired by what you saw on the info page.
The Giveaway is closed and the winner is: Casee Marie!
Congrats to all who entered and it's not too late to join the class! You can head on over there and register! The first class starts June 27th!